EARIN's capsule battery
My EARIN's capsule battery is almost dead. When I enclose earphones in the capsule, an indication lump of the capsule never turns on. So I decided to replace the dead battery.
When I twist to the capsule, it opened like the picture below.
ICR17280 is model number of the battery.
[spec of ICR17280]
Place of Origin: Guangdong, China (Mainland)
Brand Name: Topway
Model Number: TW-ICR17280
Nominal Capacity: 600mah
Nominal Voltage: 3.7v
Weight:18g
Battery type:lithium-ion
Cycle life:More than 500 times
Size:17mm*28mm
I searched the battery on Google, but I couldn't find any shop to get one.
I didn't have any other choice, so I searched a substitute product. 28mm length is little bit uncommon.
I finally found a product which is the same size as ICR17280.
FUJITSU CR2C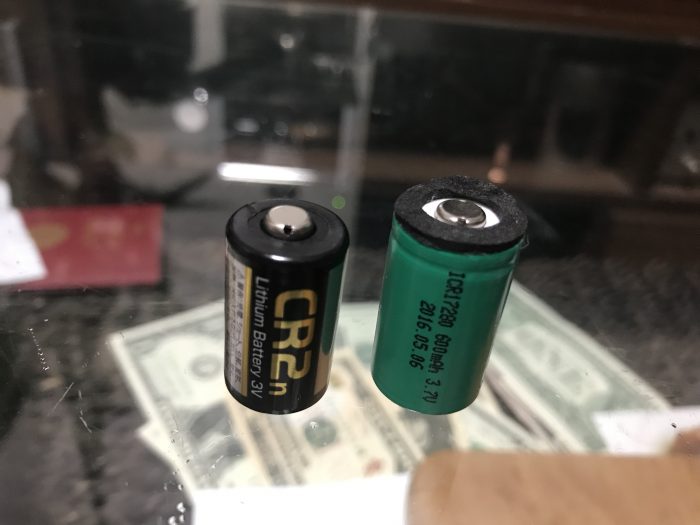 [FUJITSU CR2C battery]
SIZE: CR2
VOLTAGE: 3.0V
CHEMICAL: Lithium
The voltage of ICR17280 is 3.7V and that of CR2C is 3.0V. CR2C's voltage is lower than ICR17280. It's no problem!
I bought a CR2C battery from Amazon. It costed just $3 (330yen). Good price!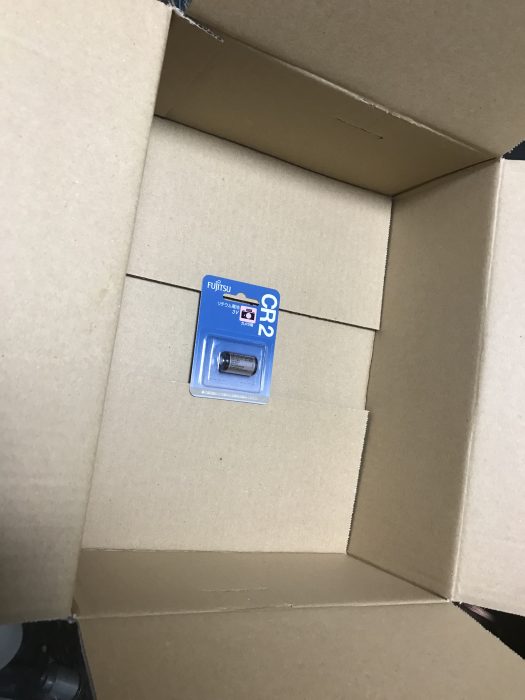 A parcel from Amazon was so big and a battery was so small.
replacement of battery
I replaced the dead battery as CR2C battery like below.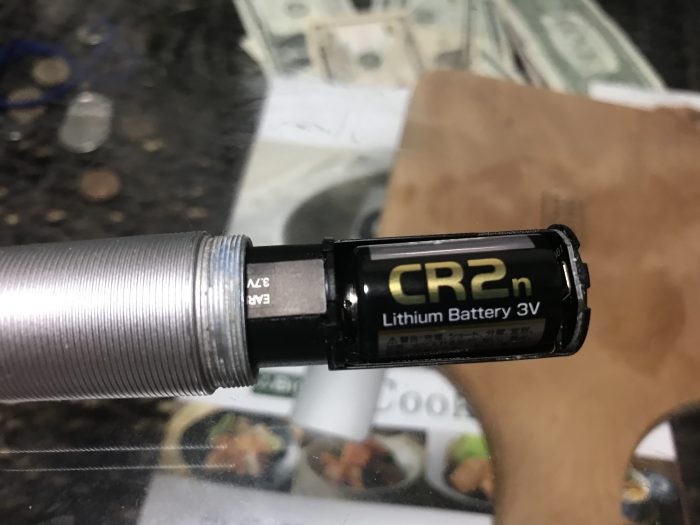 After replacement, I enclose earphones in the capsule and the indication lump of the capsule turned on.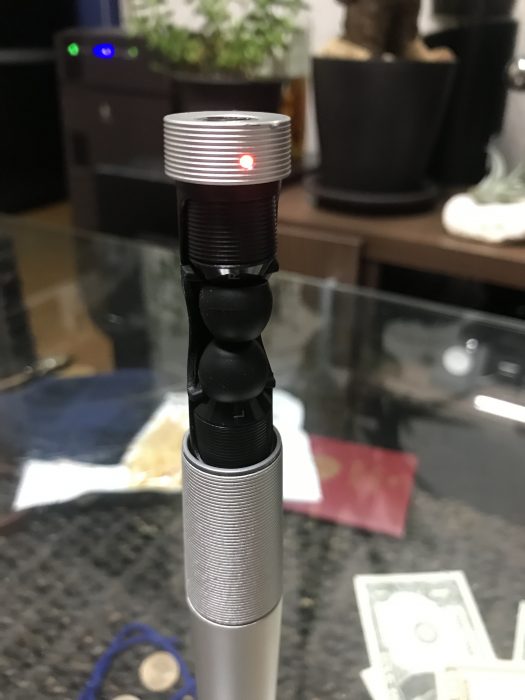 My EARIN earphones came back! It costed only $3 (330yen).